During the 2010 Shanghai World Expo, the Italian Pavilion will showcase itself as a leader in a new tide of scientific and technological development. On January 28, the Italian Pavilion unveiled a façade of "innovative technology," aiming to bring the latest technologies from all walks of Italian life to the pavilion.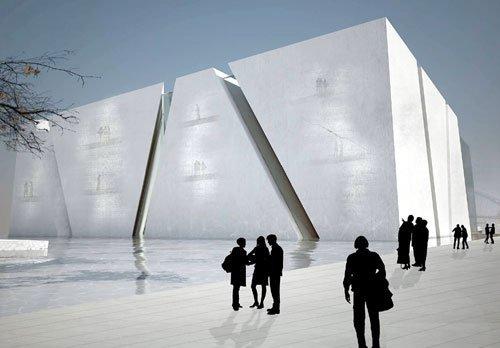 A picture of the Italian Pavilion
Italy produces many innovations and inventions every year. In the "Italian innovation" contest jointly held last June by the Italian World Expo Committee and Public Administration and Reformation Committee, many latest advanced technologies were displayed. Between July 15 and July 30 of this year, excellent works from the contest will be chosen to be put on display in the Italian Pavilion at the Shanghai World Expo.
According to Maria Assunta Accili, the secretary general of the Commissioner General Office of the Italian Government for the 2010 Shanghai World Expo, an expert jury, composed of advanced scientists and technicians, as well as other experts and people from the media, will select out the innovations that conform to the two focuses of the Italian Pavilion: urban development and the quality of life. Those chosen will be from technologies relating to buildings, management, information, health, public security, environmental protection, e-government affairs and public administration management.
"Currently, we have received a total of 500 applications from various organizations and institutions. Among them, 77 percent are from corporations, 10 percent are from universities, 9 percent are from research centers and 4 percent are from the science parks and enterprise incubators." said Accili.
Accili disclosed that the projects being considered include a kind of paint which can absorb the dust in the air and breakthrough animal gene-mapping research, as well as other innovative technologies, all of which are on the cutting edge of their respective fields.
Actually, the Italian Pavilion itself is a unit of the advanced science and technology. The walls of the pavilion were built using the latest technological patent, transparent cement, through which light can pass and reach indoors. People outside can see people inside the pavilion through the transparent cement wall. Moreover, the pavilion's floor tiles are made of a new, antibiotic material. When people walk on the tiles, a chemical reaction occurs and triggers an antibiotic action.
Editor: Shi Taoyang | Source: CCTV.com