A "breathing chair" designed by Yu-Ying Wu, a graduate from the Department of Industrial Design at the Taiwan-based Tatung University, was submitted to the international "red dot design award" design competition and won the home furniture design concept award. Wu is scheduled to receive the award next month in Singapore, according to the report by Taiwan-based United Daily News (UDN).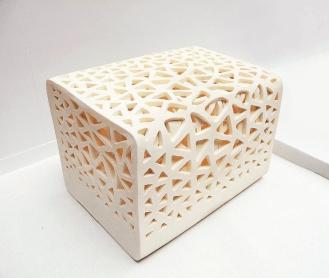 The "breathing chair" is square when unoccupied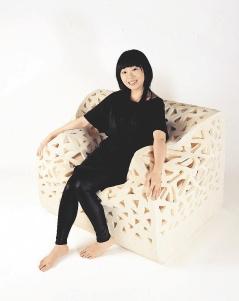 The "breathing chair" becomes an armchair
when a person sits on it.
The "breathing chair" looks like a piece of white, square tofu. Wu said that the chair is made of high-density foam plastic that is 100 percent environmentally-friendly. There is a "trick" behind the design of various sizes of holes in the chair – based on professional calculation of the spatial structure, the tofu-shaped chair, coated with three layers of foamed plastic, can "automatically adjust" according to the weight and posture of the person sitting on it.