On October 11, the reporters found that Ren Yueli was back in the underground tunnel at Xidan singing again, and looked livelier than before.
On September 25, during the "picking out seven from eight" competition of the "Come on, Oriental Angels!" program on Dragon TV, Ren, the "Xidan girl," was unexpectedly defeated by Li Jia'ni, her arch-rival opponent, by 13 votes, and missed the chance of entering into the last seven of the "Angels" contest.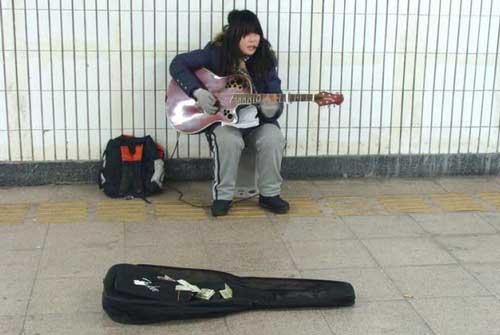 Ren Yueli, Xidan subway singing angel
Although she left the stage, Ren was not sad at all. Instead, she looked very happy when she was interviewed by the reporters and said, "I have changed a lot since I took part in the 'Oriental Angels' competition, and now I became more optimistic and livelier than before."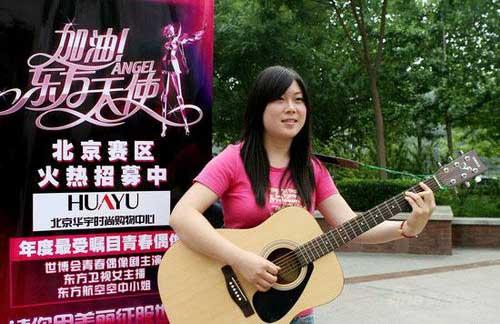 Competing in the "Angels" competition led more people to know her.
Ren told reporters that she will go home to help harvest the corn and after the harvest she will continue to sing in Xidan.