The China Office of the Joint United Nations Program on HIV/AIDS (UNAIDS) announced on August 12 that James Chau, a news anchor for China Central Television (CCTV), was nominated National UNAIDS Goodwill Ambassador for China at the International Congress on AIDS in Asia and the Pacific (ICAAP) held in Indonesia.
Chau is the first Goodwill Ambassador to be nominated from the Chinese mainland. As an anchor for CCTV-9, the network's English channel, he will bring awareness about AIDS prevention to young people who are at risk of HIV infection.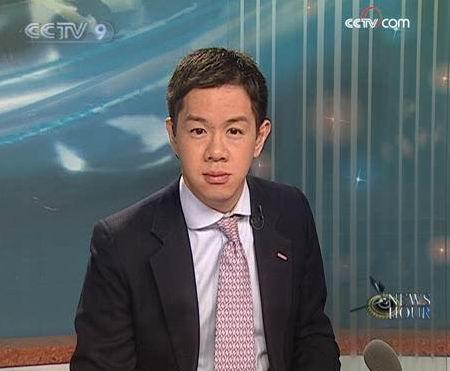 CCTV-9 news anchor James Chau
Chau actively advocates changing the misleading and discriminatory views about AIDS, and exploring and utilizing new Internet media platforms to exchange views and interact with Asia's youth to improve AIDS prevention. He said he looks forward to helping mobilize and direct young people "towards halting the AIDS epidemic; first and foremost by fighting the stigma and discrimination, and by preventing infection by changing risky behavior."
According to UNAIDS estimates, about half of all new HIV infections globally occur among young people aged 15 to 24. Therefore, the key to reversing the AIDS epidemic is by preventing infections among this group.
According to a UNAIDS supported survey, nearly 65 percent of urban Chinese would be unwilling to live in the same household as an HIV-infected person and 48 percent would be unwilling to have a meal with an HIV-infected person.
Translated by LOTO
Editor: Shi Taoyang | Source: CCTV.com