On July 3, the "13th Lotus Flower Show at Beihai Park" opened to residents with a theme of "Refreshing Breeze at Jade Pavilion." The characteristics of the flower show this year include large scale, long duration, a great many varieties, and a masterly level of skill in arrangement and landscaping. More than 10,000 lotus flowers are on display.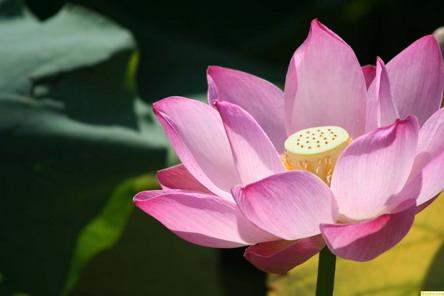 The 13th Lotus Flower Show opens at Beihai Park
The entire show has been arranged across Beihai Park. Natural lotus demonstration areas have been set up at the following five sites:
1. Xiaohai Lotus Lake at the south gate of the park, themed "Lotus Flowers Flicker in Musk Winds."
2. Haopujian, themed "Jade Lotus in Full Blossom on the Banks."
3. Xiaoxitian, themed "Fragrant Walk along Jade-covered Zigzag Pond" with a demonstration area for select lotus varieties at the Five-dragon Pavilion.
4. The Chanfu Temple front yard, with a selection of bowl lotus.
5. The Chanfu Temple back yard, with a demonstration of aquatic plants.
The show will have varieties of 16,000 flowers on display, and the view across the park is panoramic with the white tower reflected in lotus-dotted waters.
Also, at scenic spots around Beihai Park's south gate and Chanfu Temple, tourists can learn about the history of lotus and other aquatic plants thanks to signs about the flowers and information services offered by horticulturists on site. This will help residents fully participate in the show, share and enjoy specific varieties of the flower across the park.
Reporters learned that lotus was traditionally cultivated in Beihai Park. During the Ming and Qing Dynasties, Beihai Park served as the garden of the imperial city, and lotus was grown on the lake for the pleasure of the imperial family. The lotus lake in Beihai Park enjoyed popularity among Beijing residents after the founding of the People's Republic of China. The park has successfully held 12 lotus flower shows to date.
Translated by LOTO
Editor: Shi Taoyang | Source: CCTV.com