The 30 mu of wheat field outside of the East Fifth Ring Road are thriving, and it will not be long before the harvest. Owners who rented this 30 mu land called it the "wheat field of hope" and want to invite 200 families to harvest the wheat as "urban farmers."
At the beginning of this year, over 20 owners in the community jointly rented a stretch of land from a farming family and even worked as urban farmers. They grew their own pesticide-free vegetables and enjoyed eating the green, organic vegetables harvested in the first crop. At present, planting has already begun for the second crop, and the vegetables will soon be ready for harvest.
According to Hou Zhao, the founder and organizer of Qingqing Garden, a stretch of land located about 4 kilometers east of the East Fifth Ring Road belongs to the collective household garden called Shala Commune. A farming family is currently growing more than 100 mu of wheat on that land. Hou said that during a recent visit to Shala Commune, he saw a green stretch of wheat crop on the wheat field. It seems the crop will mature in the middle of June.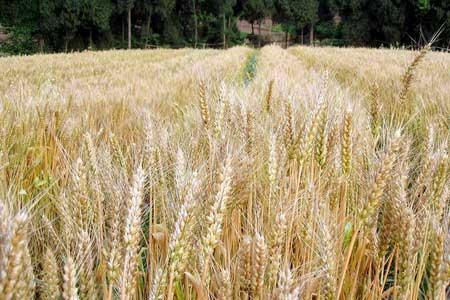 Urban families are invited to harvest wheat
It then occurred to him to assemble the families that grow vegetables together with him, as well as other neighbors, to harvest the wheat field. "From harvesting the crop, to threshing the harvested wheat, and milling the wheat into flour," Hou said, "one mu of wheat land can yield 350 kilograms of wheat flour, and 30 mu of wheat land requires the participation of 200 families". He expects each family to harvest 25 kilograms of wheat flour. Any resident who wishes to be "urban farmer" can send an email to kuidan2008@hotmail.com.
Translated by LOTO
Editor: Shi Taoyang | Source: CCTV.com