Source: CCTV.com
04-29-2009 09:24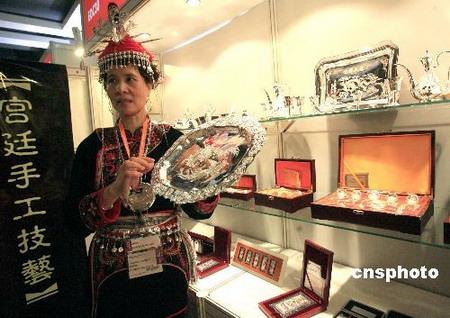 The world´s largest gift event, the Hong Kong Gifts & Premium Fair, opened
in the Hong Kong Convention and Exhibition Center on April 27.
Hong Kong, April 27 - Today, Hong Kong Gifts & Premium Fair, the world's largest gifts event, opened at Hong Kong Convention and Exhibition Center. Hong Kong Trade Development Council Assistant Executive Director Raymond Yip said during the opening ceremony that despite the global financial crisis and poor market conditions, this year's show recorded a slight increase in the number of exhibitors, breaking all previous records.
Yip stated that the number of exhibitors this year increased by one percent, indicating that producers are striving to get orders for the second half of the year, especially orders for Christmas.
Yip added in an interview with the media that, based on the experiences at exhibitions over the last few months, it is anticipated that the number of visitors would be affected by the global economic slump. However, he believes that the decline will not be large because emerging markets are looking to absorb the customers lost by the slumping European and US markets.
The show will last four days with 3,974 exhibitors from 38 countries and regions around the world displaying various gifts, promotional gifts, party and festival supplies, company gifts and silverware, as well as technological gifts. On April 27, Hong Kong Chief Secretary for Administration Henry Tang attended the opening ceremony as an officiating guest. He also visited some of the exhibition booths as an encouragement to the exhibitors.
One exhibition stall selling electronic products had over 200,000 HKD spent on it by a Hong Kong exhibitor. It was decorated like a circus show. An exhibition official said that they are confident the European and US markets will recover and that customer bases will not drop if exhibitor's products have unique creativeness. The reporter also notes that some exhibitors selling plastic and rubber products are trying to attract guests with low cost environment-friendly products.

Editor:Ying Yu