Guangxi chooses its Expo design
2009-05-20 16:58 BJT
Special Report: 2010 Shanghai Expo Countdown |
The Guangxi Zhuang Autonomous Region has decided on its exhibition theme and design for Expo 2010.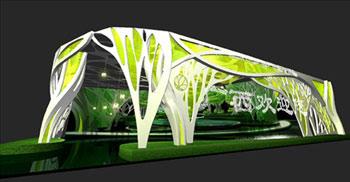 Guangxi's exhibition for Expo 2010 uses images of banyans.
The 600-square-meter exhibition will have the theme "Green Homeland, Blue Dream" and will feature copper drums, embroidered balls, Zhuang style silk, the Li river, the terraces in Longji and a mangrove forest.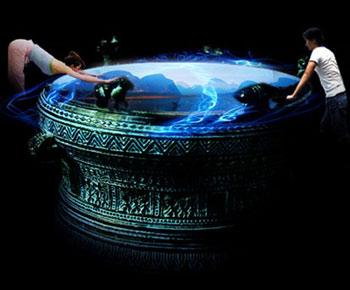 A copper drum interactive touch screen
Guangxi's exhibition space takes images of banyans, the trees that protect water and earth in Guangxi as the "green walls" for people. A blue light system creates multi-dimensional space as if it were deep in the sea, to coincide with the "Blue Dream" theme.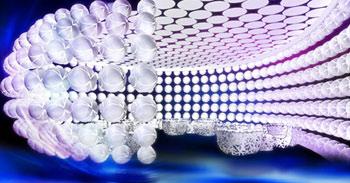 A curtain of embroidered balls
Interactive videos will be screened at the exhibition and visitors can also enjoy dancing with special robots.
The design plan was selected from 21 finalists.
Editor: Xiong Qu | Source: expo2010.cn