China completes GPS system with launch of navigation satellite
CCTV.COM 2003-05-25 09:05:44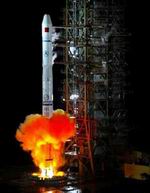 China has launched a locally made navigation satellite into orbit, completing China's satellite navigation positioning system. Aerospace officials say the system will play an important role in the country's economic progress.

The Beidou satellite was carried aloft by a Long March 3A rocket launched from the Xichang launch center in China's southwestern province of Sichuan at 00:34 am on Sunday, Beijing time.

The navigation system will allow users to pinpoint their exact location with measurements of longitude, latitude and altitude.

The China-made system will play an important role in various economic areas, offering efficient navigation and positing services for the sectors of transportation, meteorology, petroleum production, forest fire prevention, disaster forecasting, telecommunications and public security.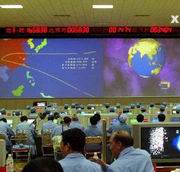 Experts say China is one of the few countries in the world capable of developing such a system on its own. They add that China has also made some innovations in the positioning properties of the system.

New testing procedures were adopted during the satellite's launch. The measures helped to reduce the preparation time needed for the launch, as well as improved the quality of the carrier rocket. These advancements have helped China to be at the forefront of this field in the world.

The launch marks the 70th flight for China's Long March series of rockets and the 28th consecutive successful launch for the nation's space industry since October, 1996.



Editor: Han Ling CCTV.com