World
Israeli President rejects UN report
Source: CCTV.com | 05-07-2009 10:05
Israeli President Shimon Peres has rejected the conclusions of a newly-released report by the United Nations Board of Inquiry.
The report reviewed incidents affecting the world body's personnel, premises and operations during a 3-week conflict that began at the end of last year in Gaza and southern Israel.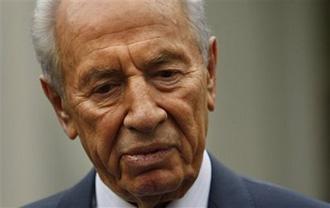 Israeli President Shimon Peres talks reporters outside
the West Wing of the White House after meeting with
President Barack Obama in Washington, Tuesday, May 5,
2009. (AP Photo/Gerald Herbert)
Peres says the Board overstepped its mandate and the report will never be accepted by the Israeli government.
Peres also criticized Iranian President Mahmoud Ahmadinejad's participation at the Durban Review Conference in Geneva.
He said a United Nations member state "shouldn't threaten the existence of another member". He also said that anyone speaking in terms of "wiping out Israel from the map" -- shouldn't be accepted at the conference at all.
Meanwhile, regarding the Middle East peace process, Peres said the new Israeli coalition government will respect the decisions taken by the previous government.
Peres made the remarks after meeting with UN Secretary-General Ban Ki-moon. The UN chief had submitted a summary of the report to the Security Council on Tuesday.
Editor:Zhang Pengfei