China
Stranded Chinese safely return home from Thailand
Source: CCTV.com | 11-30-2008 11:01
Over 250 Chinese nationals stranded in Thailand have safely returned home. They were brought back early on Sunday morning by a charter plane organized by the Chinese government.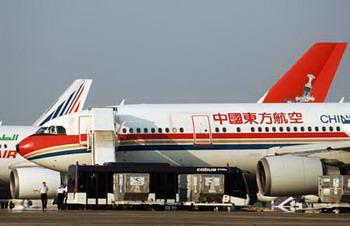 A China Eastern Airbus-300 arrives at the Utapao Airport
near Pattaya, about 150 km east of Bangkok, capital of
Thailand, Nov. 29, 2008. Chinese aviation authorities were
sending 5 planes on Saturday to Thailand to bring home the
remaining stranded Chinese tourists after the closure of the
Suvarnabhumi International Airport in Bangkok.(Xinhua Photo)
The China Eastern jet touched down at the Utapao military airport near Bangkok on Saturday afternoon. It was the first of five charter planes to arrive in the country, among which will also be planes from Air China, China Southern Airlines, and Shanghai Airlines.
Together, they will bring back some 1,400 stranded Chinese citizens to Beijing, Guangzhou, and Shanghai. The Chinese government has also arranged for a second group of planes to fly to Thailand later today.