World
United Russia wins regional elections
Source: CCTV.com | 03-13-2007 10:58
<!a href=# target=_blank>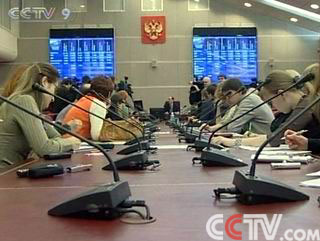 <!a href=# target=_blank>
In Russia, pro-government parties made a strong showing in weekend regional elections, which many see as a dress rehearsal for next year's presidential vote.
The head of the country's central Electoral Commission, Alexander Veshnyakov, announced the results on Monday. United Russia, a party backing President Vladimir Putin, won the biggest share of the vote in 13 of the 14 regions on Sunday.
The party took 60 percent of the 382 seats up for grabs in regional assemblies. The opposition Communist Party was second with 79 seats, while the "Fair Russia Party" came in third with about 74 seats.
Editor:Du Xiaodan