World
IAEA board approves suspending technical aid to Iran
Source: CCTV.com | 03-09-2007 08:50
<!a href=# target=_blank>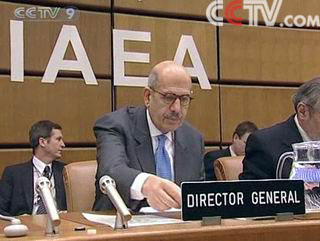 <!a href=# target=_blank>
The board of governors of the UN's nuclear watchdog has approved the suspension of nearly two dozen technical aid programmes to Iran. The move comes as part of a UN sanctions draft imposed on Iran for its defiance over its nuclear program.
Of the 22 suspended programs, four are national programs to Iran and another 18 belong to regional or trans-regional programmes involving the country.
It's been backed by most of the board members on the IAEA, including those normally supportive of Iran.
But the board will not suspend 33 technical aid programs including 11 national programs, which primarily deal with radio-pharmaceuticals and isotopes for medical care and agriculture.
Iran's ambassador to the IAEA has reacted with defiance to the news. Ali-Asghar Soltanieh says that Iran will not stop uranium enrichment activities adding that the suspended projects are not in fact part of Iran's nuclear enrichment program, which will not be affected by the sanctions.
<!a href=# target=_blank>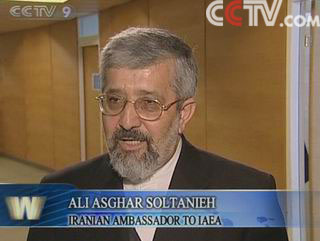 <!a href=# target=_blank>
Ali-Asghar Soltanieh said, "The enrichment programme has been indigenous and independent, nobody, even the IAEA, have co-operated or worked with us. Therefore these projects will continue as planned under the supervision of the IAEA."
IAEA board members have also urged Iran to consider a proposal by the IAEA's Director General. Mohamed ElBaradei has called for a "double suspension," a simultaneous stop of both enrichment and sanctions.
The latest move by the IAEA board is in response to Iran's refusal to halt uranium enrichment as demanded by the UN Security Council. Resolution 17-37 was passed in December last year, banning sensitive nuclear trade that Iran could use to produce nuclear fuel.
Editor:Du Xiaodan