Selling the Weather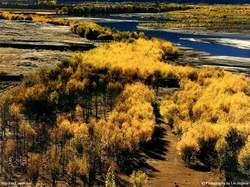 Weather is now more popular than news, more compelling than drama. It even has its own Oscars to choose the best weather presenters in the world.

How did we become so wild for weather? It all started with a meteorologist named Percy Saltzman—one of the first people to appear on Canadian TV when it went on air back in 1952. His only gadget was a blackboard, but he became the world's first "Weather Entertainer". Saltzman's trademark was to toss his chalk into the air… a small closing flourish that was the start of "Weather Entertainment." Within a few years, weather was becoming show business in many places. TV weathermen abandoned the dry style of the BBC, and developed a breezier look. Soon there was an upside-down weatherman in Australia and costumed characters like Willard Scott in America… Then cam weather girls, and weathermen who knew more about comedy than meteorology.

The Weather Channel's ratings soar during any kind of violent weather. In Britain, a climate crazed nation, no one is more obsessed than Pieres Corbyn. The country's quirkiest weather forecaster, and a man who makes a living betting on bad weather. Corbyn is an eccentric astrophysicist who runs his own weather forecasting business called Weather Action. His office is a maze of weather charts and gadgets that supposedly help predict the weather months in advance—even though that's supposed to impossible. But lots of people believe in him. His secret method is based on analyzing sun spots over the last 100 years. Whether by skill or by luck, Corbyn has made news several times, including his prediction for 1998 flooding and for a white Christmas in 1999 which helped a friend win 100,000 pounds, while England froze. Weather has become a hot commodity.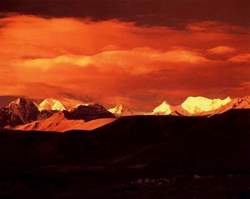 译文:

现在天气节目比新闻节目更受欢迎,比电视剧更吸引人,甚至有了评选世界最佳天气节目主持人的奥斯卡。

为什么我们对天气变得如此痴迷呢?一切都是从一个叫珀西·萨尔茨曼的气象学家开始的—他是1952年加拿大电视开播时首先在电视台上露面的人之一。他唯一的道具就是一块黑板,而他成了世界上第一个"天气节目预报员"。萨尔茨曼的商标是向空中扔粉笔……一个小小的夸张的接粉笔手势就是"天气娱乐节目"的开始。几年之内,天气预报在许多地方形成了娱乐性行业—英国广播公司的电视天气预报播音员屏弃了干巴巴的风格,而采用了比较轻松活泼的形式。不久,在澳大利亚也出现了一位别开生面的天气预报播音员和一些像美国威拉德·斯科特那样着戏装的人物……然后,又出现了天气预报女播音员和对气象了解不多的喜剧出身的男播音员。

遇到恶劣天气,天气频道的收视率扶摇直上。在拥有诸多气候狂的英国,没有人比皮尔斯·科尔宾更对天气着迷了。他是着特国家最古怪的天气预报员,靠对坏天气打赌为生。科尔宾是一位怪癖的天体物理学家,他拥有一个名叫"天气行为"的天气预报公司。他的办公室是天气图和各种小玩意儿组成的迷宫,这些大概都是帮助他提前数月预报天气的工具—尽管提前数月预报被认为是不可能的。可有很多人都相信他。他的秘密方法是分析过去100年中太阳黑子的活动情况。不管是靠技术还是靠运气,科尔宾已经好几次做出过轰动新闻界的预报,包括预报1998年的洪水和1999年下雪的白色圣诞节,这年英国出现了冰冻,他帮助一个朋友赢了10万英镑。天气已经变成一种热门商品。

(CCTV-1,Nov.28)